Hallo ihr Lieben
Hello dears
Gestern schon ist mir ein Umschlag ins Haus geflattert ...
Er hatte einen sehr langen Weg zurück gelegt und brachte mir eine echte Happy Mail aus den USA.
Ich fühle mich nicht wirklich gut seit ein paar Wochen und im Moment habe ich viel mit den Umzugsvorbereitungen zu tun.
Daher wollte mich meine liebe Bastelfreundin Betsy ein wenig aufmuntern und
schickte mir eine total süße Karte und ein paar nette kleine Sachen zum verbasteln.
Oh, wie überrascht ich war.
Yesterday already an envelope fluttered into the house ...
that had a very long way behind and brought me a real Happy Mail from the USA.
I do not feel really good for a few weeks and at the moment I have a lot to do with the move preparations.
So my dear Crafty friend Betsy wanted to cheer me up a bit and
sent me a totally cute card and a few nice little things for crafting.
Oh, how surprised I was.
Betsy, du bist die Beste.
Betsy, you're the best.
Vielen lieben Dank, Süße.
Ich habe mich wirklich so sehr gefreut.
Betsy macht so schöne Karten...
Ihr findet alles von ihr im
Thank you very much, Sweetie.
I was really so happy.
Betsy makes so beautiful cards ...
You find everything from her in the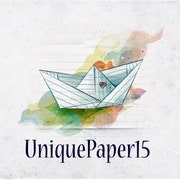 und / and
Bis bald...
see you soon...
Tina